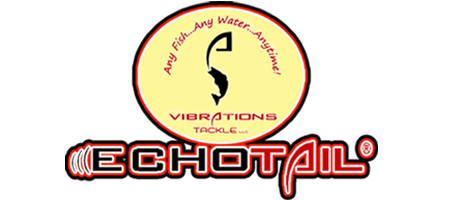 "VIRTUAL REALITY" ECOMMERCE
LIVE STREAMING TO CUSTOMER DIRECT
 

A VISION THAT CAME TRUE
Welcome and thank you for taking the time to learn about our families company latest addition to our website. My vision was to one day create a virtual reality ecommerce store to deliver strong customer interaction. After seven years, our company has made many advancements with an unexplored product line. The goal of the live broadcast of ECHOTAIL® CORNER "LIVE" is to educate and update our fans and followers about our product line along with new developments. Our mission is to simply help our customers catch more fish with the comprehensive ECHOTAIL® system.
Oh, and one last thing! Be sure to subscribe to our news letter located below the resent episode to recieve your 15% discount code. Subscriber and viewers will have access to special offers along with new products prior to release.
Subscriber Advantages
Become educated on an extremely versitle product line

FREE give-ways!

Sneak peaks at new products before release.

VIP discount codes!

Recieve email reminders of upcoming episodes
Be sure to SUBSCRIBE to our YouTube  CHANNEL   as well! Don't miss out on unanounced broads. We will be launching a new VLOG soon called
GET BIT, ANY FISH, ANY WATER... ANYTIME...
Thank you for your support and GOD BLESS!
    Kind Regards,
    Justin Blanchar
    CEO/CO-OWNER
 
---
ECHOTAIL® CORNER PREMIER EPISODE BELOW!