ECHOTAIL® TRAVEL CHATTER ANGLER | CHATTER REPORT- NOVEMBER 12, 2018

Our mission is to help both new and established ECHOTAIL® customers to have a positive fishing experience with our company's product line. Here you will find our major announcements, information regarding our companies involvement in non-profit organizations, as well as fishing reports, predictable patterns, season recaps, tips and strategies as well as video training. The ECHOTAIL® TRAVEL ANGLER: CHATTER REPORT is designed to create a friendly environment to better help our customers utilize our product line to it's best ability as it relates to both current and future fishing trends. Our team wants to make sure that our invested customers get the most out of their tackle through education and shared information. Please feel free to copy and paste, or embed our blog with your fellow angling friends and family. Thank you for your support and good luck fishing! 
                                                                                              Justin Blancahr | Co-owner & Product Developer | Vibrations Tackle, LLC
                                                                                                                                                                       
ECHOTAIL® TRAVEL ANGLER
  CHATTER REPORT  
Posted MONDAY - 22th OCTOBER - JUSTIN BLANCHAR - VIBRATIONS TACKLE
---
WEDNESDAY NOVEMBER 14, 2018
NEW VIDEO RELEASE
DETAILS BELOW

HOW TO CHANGE HOOKS ON ECHOTAIL BLADE BAITS
SHORE FISHING FOR WALLEYE

did you miss our youtube video last week?
no worries!

SUBSCRIBE TO OUR CHANNEL BELOW
CLICK IT.... TO FOLLOW OUR UPDATES!

LIVE YOUTUBE BROADCAST
WEDNESDAY SEPT 26, 2018
HAVE A QUESTION? WE WANT TO GIVE YOU AN ANSWER IN OUR NEXT BROADCAST SCHEDULED FOR WEDNESDAY, SEPTEMBER 26, 2018
Thanks!
This field is required
This field is required
This field is required
FISHING REPORT
Courtesy of the ECHOTAIL® FISHING SYSTEM

NEW ECHOTAIL® RATTLE BLADE BAIT | For Ice Fishing Deep Lake Trout Justin Blanchar talks about company updates for the Vibrations Tackle Company.
 
Available Soon!
Pre-order ECHOTAIL® ICE FISHING RATTLE
      CALL 608 279-0516 for direct orders now!    

HIGHLIGHTS: INTRO: 6:11

YouTube upload schedule
SHOUT OUT 8:50 OUTDOOR TRADE SHOW CHANNEL & HULU TV CHANNEL NETWORK! Nice work Dan Butcher!!!

1.) 11:40 VLOG INTRO- FAMILY FISHING, PADDLE & TRAVEL

2.) 15:40 WHITEFISH RIGS | LAKE TROUT JIGS FOR ICE FISHING

3.) 16:45 EVENTS
Chicago Musky Expo | Milwaukee Musky Expo
17:05 -Wisconsin Fishing Expo

4.) 18:50 PERFECT KAYAK DESTINATION | MADISON (Vibrations Tackle is hosting the 4th annual Great Lake Kayak Series Tournament on the Madison Chain!

5.) 20:10 Q & A
What type of equipment do we recommend for our blade bait line ( St. Croix Rods, Lines, Leader material etc.)

6.) 28:15 NEW RATTLE BLADE BAIT

  30:15 How to rig and secure rear hook for greater hookups for lake trout
 Mendota has slowed down with only a few pike and a couple bass,walleye just ok and moving deeper during the day , shallower at night. Lake Wisconsin. I am catching walleye and sauger in 15 to 25 feet of water , one day they will be shallower the next day they are deeper.
 Mendota has slowed down with only a few pike and a couple bass , walleye just ok and moving deeper during the day , shallower at night. Lake Wisconsin. I am catching walleye and sauger in 15 to 25 feet of water , one day they will be shallower the next day they are deeper.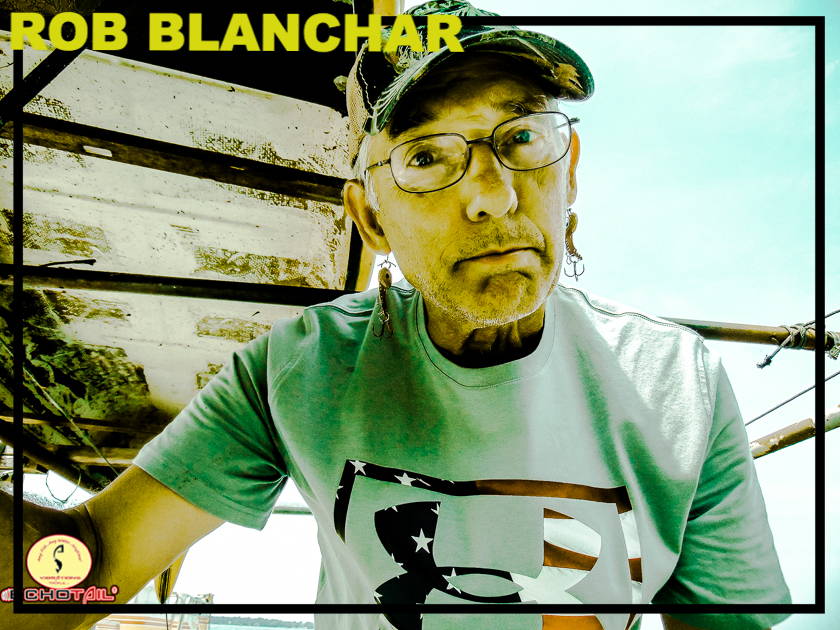 ---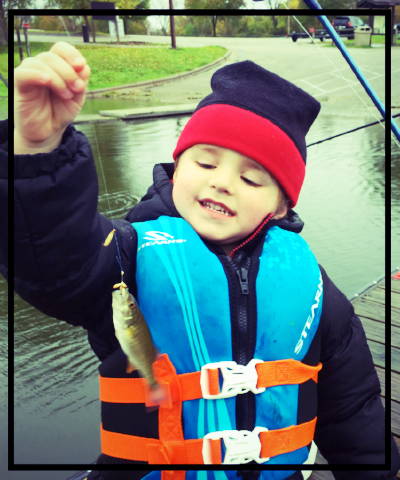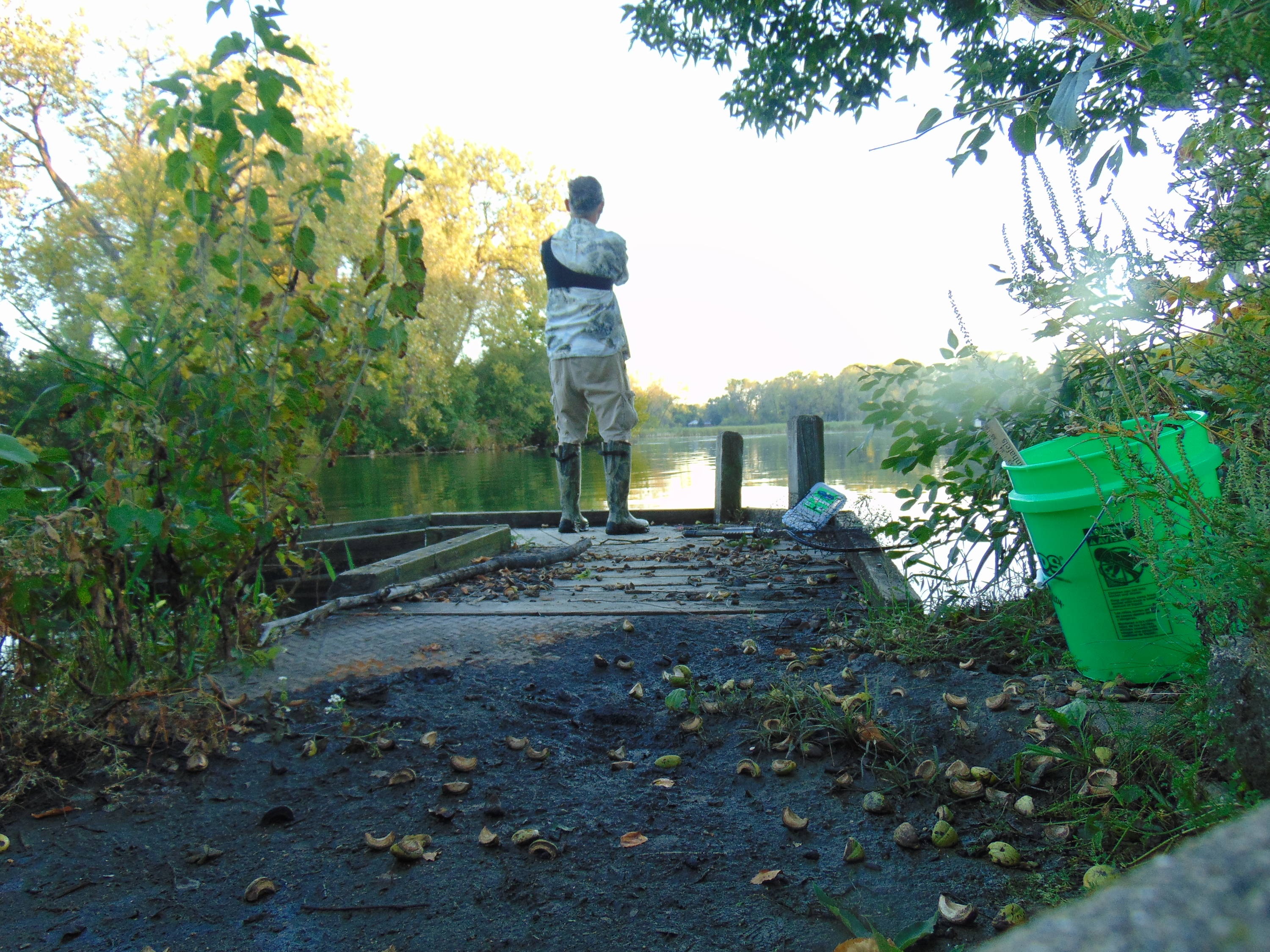 ROB CASTS IN EARLY FALL FROM A PUBLIC PEIR IN DANE COUNTY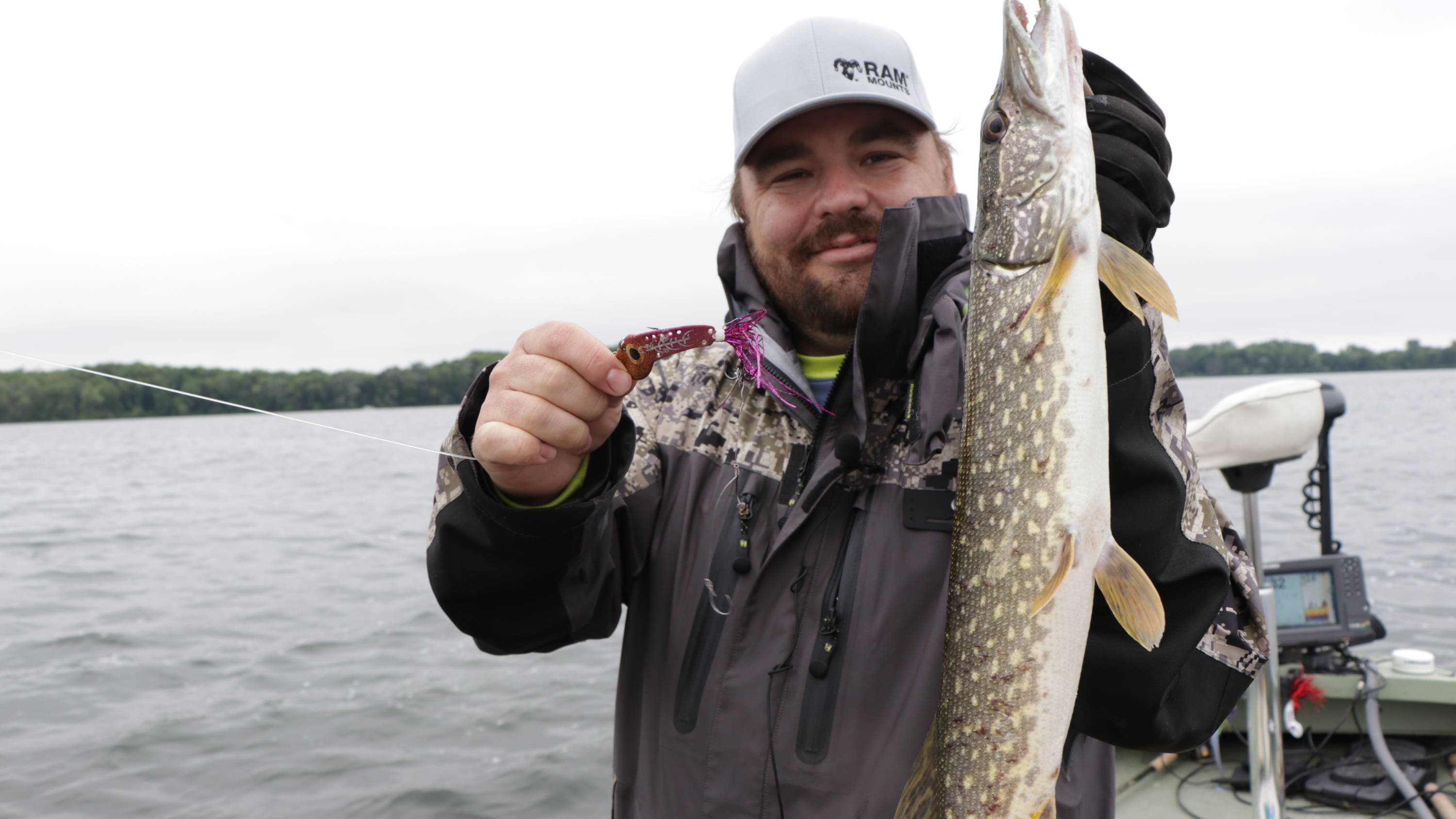 LAKE LEVEL WARNING
With flooding and record high water levels are effecting the entire Madison Chain of Lakes. As of September 15th, is still under a "slow no-wake" has been declared by Dane County. Couny Park boat launches are still open for use
LAKE WISCONSIN | WISCONSIN RIVER
---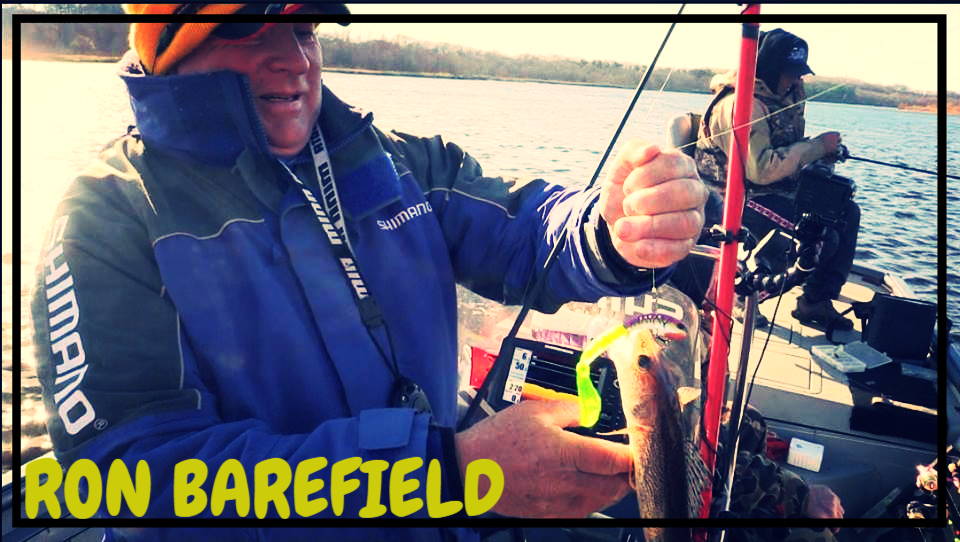 I am still catching Walleye in the Wisconsin River . They are starting to go on blade baits . ECHOTAIL® and silver buddies. Lake Wisconsin is also starting to produce in the deeper holes. ( Walleye & White Bass ) . Madison the musky bite has been fair . Best early and late in the day. Bass has just been so so . River is back up to 14 000 cfs so pretty high again . This next week will be interesting fishing with the high water again. From Ron Barefield 
If you're interested in booking a trip with Ron, he can be reached at (608) 235-7685
MADISON CHAIN
Waubesa
Shallow bite - Extremely high water levels have caused fish to move in extremly close to shorelines. Shorelines containing rock bolders have been found have high concentrations of bluegills. While smaller baitfish are in closer than normal, many gamefish are not far behind. The 1/2 oz ECHOTAIL tipped of with two inch Kalin's grubs have been a good lure to cast and retrieve as a lip-less crankbait.   Both straight retrieves and rod pumping retrieves have produced fish to trigger. Casting a 3/8 oz White SwimDunkin swim jig over the weed tops has also been catching largemouth bass and northern pike. Be sure to use caution around the home owners peirs and docks. Many of them are under water and are not visable.

LAKE MICHIGAN
The King Salmon are moving in to the harbors and are being caught up and down Wisconsin Eastern shores. Trolling lures with lots of vibration such as crank baits, blade baits and rattle baits have been producing fish. Electronics can be used to locate high concentrations of chinooks allowing for precise jigging presentations. 3/8 oz, 1/2 oz, 3/4 oz and 1 1/4 oz ECHOTAIL® blade bait jigs in bright colors such as firetiger,chartreuse and bright green are recomended. The ideal weight will very depending on depths and current.   Be sure to stay on the move to locate schools as they move around. Be sure to experment by tipping the ECHOTAIL® off with scented plastics. There are many good product on your local retail shelves. Remember, their is no wrong way to fish an ECHOTAIL® so get creative!
---

LAKE MICHIGAN | ROOT RIVER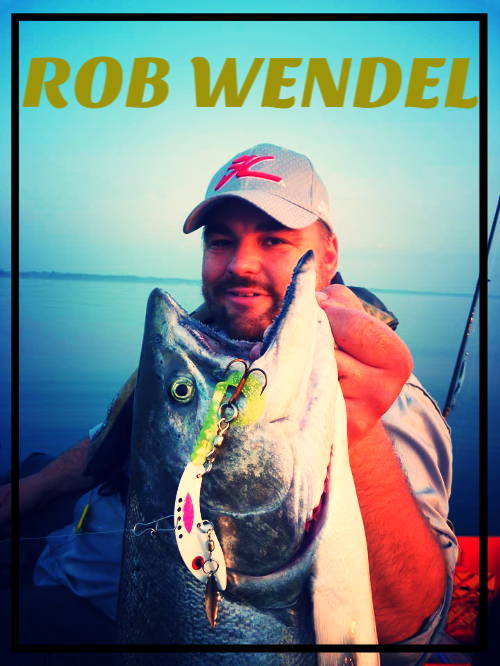 SOUTH EASTERN WISCONSIN
Right now is is the prime kayak fishing time for king salmon on Lake Michigan. These fierce angry fish are coming in to the harbors and River miles to spawn right in range of kayaks. And kayaks are the perfect platform for catching these brutes. This is the perfect time for the novice salmon fishermen to get out and catch a a trophy salmon. Bass tackle will work just fine casting and trolling a variety of baits. I prefer lures with a lot of vibration and noise to really aggravate the fish into biting. Blade baits and crankbaits are good choices this time of the year. Latley the color choice of the fish have been switching back and forth between bright firetiger patterns and pearl or Wonder Bread patterns especially glow in the dark. The average fish right now is between 15 and 25 lb and they will take your kayak for a sleigh ride. The great part about this time of the year is the fish are inside the break walls.                     
        FOR MORE INFORMATION, CALL ROB AT:
                                        LAKE MICHIGAN ANGLER | HARBOR,                                  
ILLINOIS (224) 789-7627
---
  "TOMORROWS CATCH" is to help our customers place odds in their favor to simply catch more fish.
(While many patterns are predictable, weather and water temperture along with many other varibles can influence our patterns in the Midwest.)
OCTOBER | NOVEMBER
BASS: 3/8 OZ SWIMDUNKIN swim jigs & swimbaits over weed beds.

WALLEYE: Original ECHOTAIL in sizes from 1/10 OZ | 3/16 | 1/4 OZ | 3/8 OZ | 1/2 OZ | 3/4 OZ | 1 1/4 OZ
                                   
                    ECHOTAIL PRO TIPS: AUTUMN WALLEYE

SNAP JIGGING:
     
Try various sized until the fish start smacking them. Walleye can be selective, especially during fall with unstable weather patterns. Small and lighter profiles can be very effective when walleye are behaving neutral. When walleye are more aggressive try using larger profiles such as the 1 1/4 oz  or 1 1/2 oz as the walleye start feeding more heavily before winter.

CASTING:
Walleye can be caught near areas with current. Many of these places can be targeted from shore with public access. Vibration is key making the ECHOTAIL the perfect lure of choice to cast. Try using a STRAIGHT RETREIVE with lighter weights such as the 3/16 oz or the 3/8 oz. The blades that contain a round head generally retrieve straighter and requires minimal skill level to properly tune. Try a wide varity of plastics... Especially products containing scent. The middle hole is walleye a good spot to start.
 
Casting the blades away from the boat or shore and hopping them along the bottom on the retreive. Position the rod tip at approximately the ten-o-clock position on the retreive. Turn the real handel 1/2 to full revalutions in short bursts stoping abruptly. The technique is a common method among saltwater anglers in Japan who enjoy fishing from shore. The technique has been labeled "SHORE SLOW JIGGING". Vary your cadiece until the fish start responding. Make sure to allow for short pauses in between bursts to allwo the jig to fall back down to the bottom. Allowing pauses in between rod pumps can trigger fish to feed. Be sure to keep your line tight for detecting bites. Using braided line with 3 to 6 feet of flourcarbon leader is our personal preference. The braided line allows detection of fish inhaling the blade bait as they tend to pin the lure to the bottom. The longer fluorocarbon provides the stretch needed to prevent fish detecting the angler! The fluorocarbon is also stiffer then the braid and prevents tumbling of the lure on the cast. When the lure tumbles, it can have a tendency to get tangled around the braided line. Tumbling can occur more often during windy conditions. A small barrel swival may be necessary to prevent line twist in stronger currents. Use the swivel to connect the the braided line to the fluorocarbon. 
STOP BACK THROUGHOUT THE WEEK. WE WILL BE MAKING MORE UPDATES FOR TEH FOLLOWING SPECIES!
---

"OUR LURES CATCH FISH."
- JUSTIN BLANCHAR -

    SAVE     15%   
       ENTER CODE:   IFISHANDTRAVEL-DAILY
GOOD THROUGHT OCTOBER 29, 2018
---
DEAL OF THE WEEK
SAVE MORE ON REDUCED PRICING

---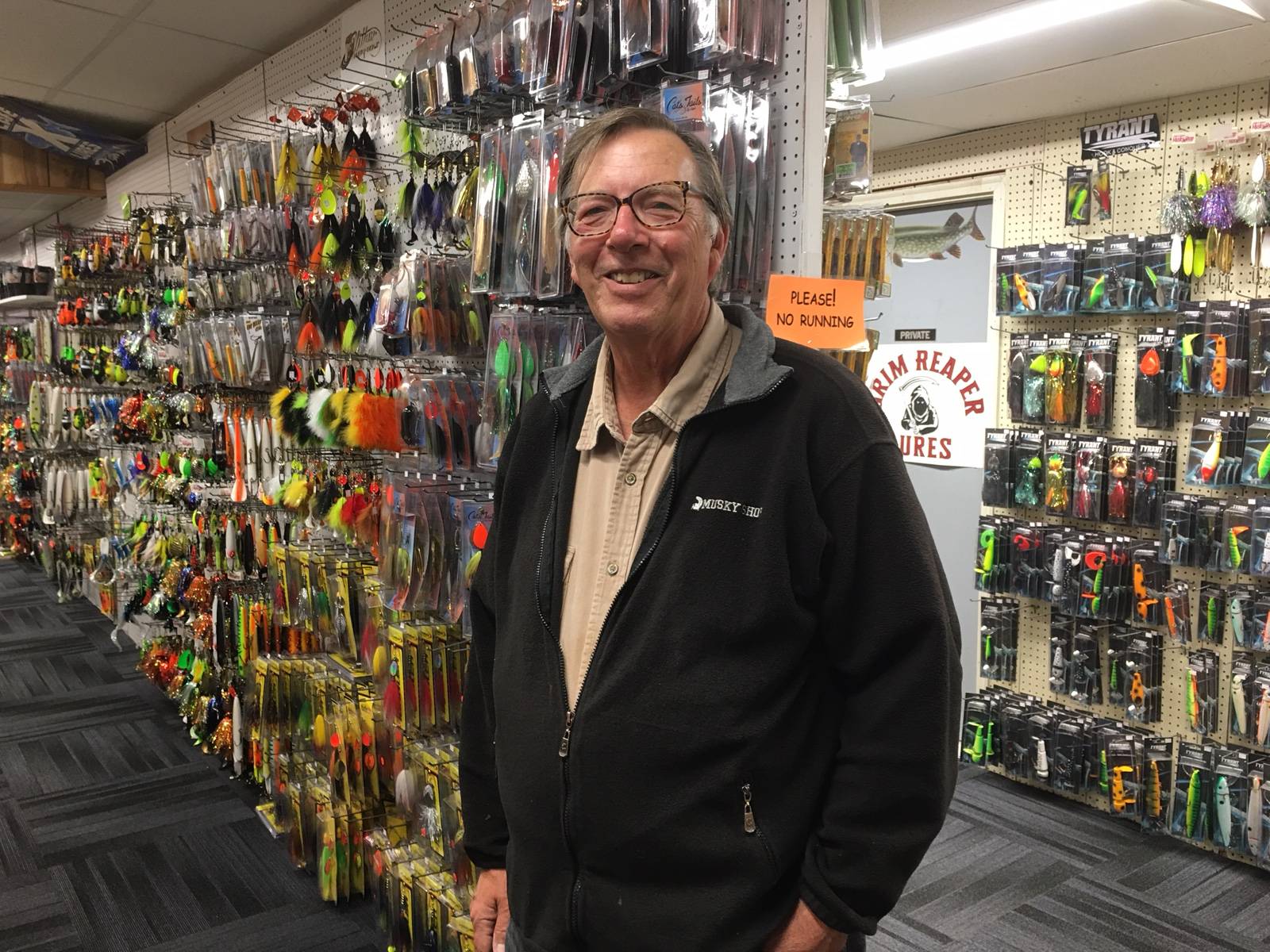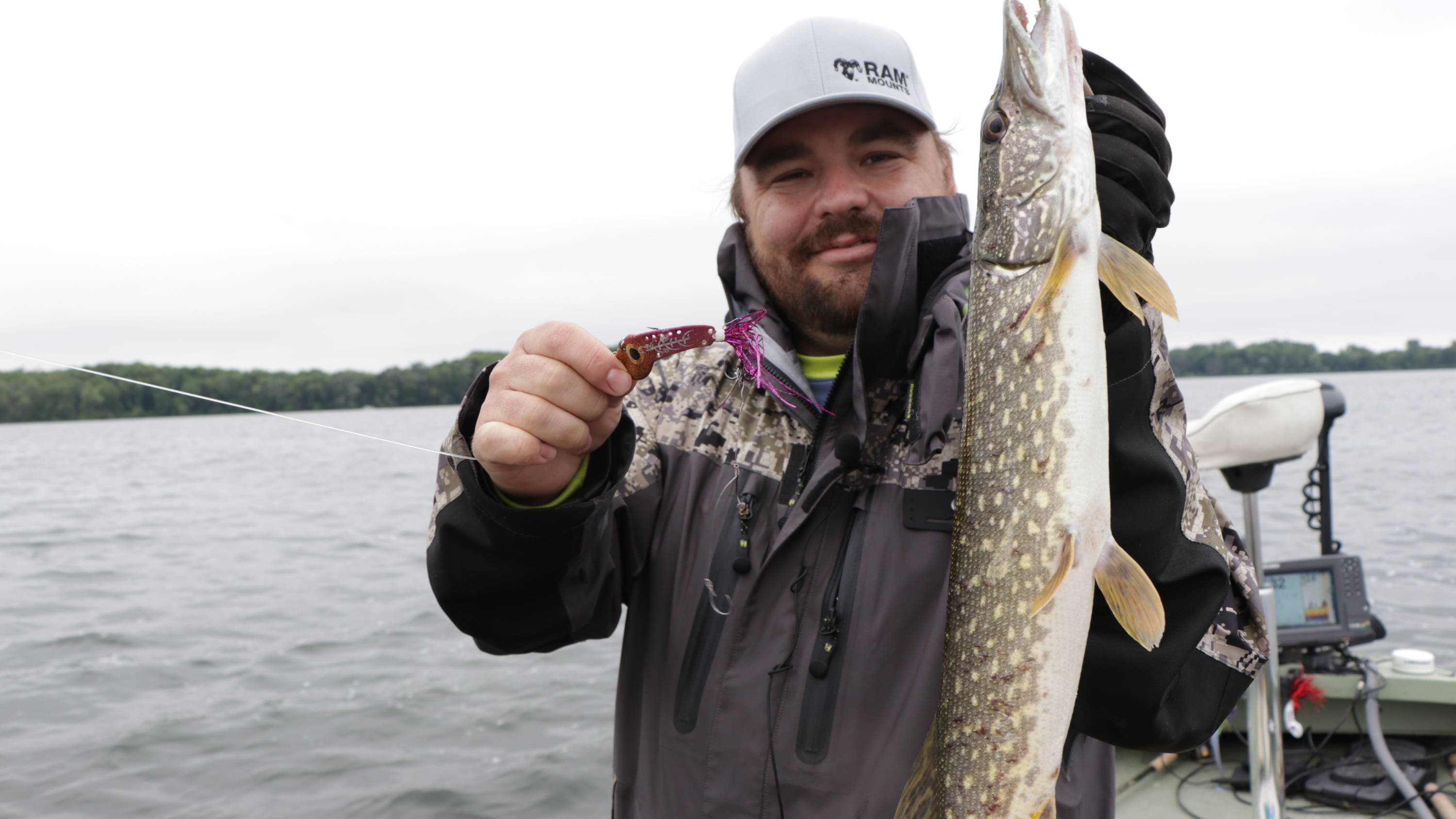 Best bicycle shops in Brooklyn
Events and entertainments
Warehouse "Pedals & Chains"
---